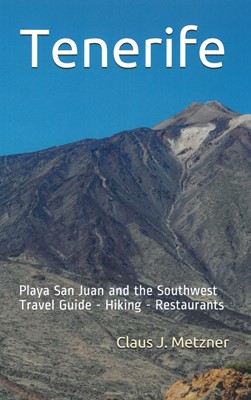 Are you looking for a travel guide about Tenerife?
A travel guide with restaurant guide, hiking guide, leisure guide, thus a special holiday guide for the southwest? After all, Tenerife South is number 1 holiday destination on the island.
Then you've come to the right place. Tenerife in the south and west. Situated in the middle is Playa San Juan. Our starting point for Tenerife south and west. The picturesque fishing village Playa San Juan is located in Tenerife South, exactly on the west coast of Tenerife, facing the island of La Gomera, between Costa Adeje in the south and Puerto Santiago or Los Gigantes in the north.


Geo Coordinates:

28° 11' N - 16° 49' W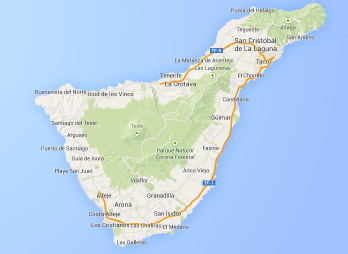 Playa San Juan is comparably virgin in tourism, thus a romantic and originally preserved fishing village with an active fishing port. In Playa San Juan there are no hotels and only a few holiday apartments. A rustic and traditionally grown place. The bars and restaurants in the village enjoy an excellent reputation and promise variety with atmosphere. The weekly Farmer's Market is well known beyond the town boundaries. Right next to the harbour, a beautifully landscaped, very well-kept beach has recently been created, which invites to a relaxing stay and the waterfront road, the Av. del Emigrante, is currently being renovated with a promenade by the sea and great outdoor gastronomy.

Playa San Juan is, besides its attractiveness as a bathing and holiday resort, an ideal base for a variety of leisure activities. This is exactly why a travel guide with restaurant guide, hiking guide, leisure guide, thus a special holiday guide for Playa San Juan and the southwest of Tenerife has recently been published in bookstores, which is presented in more detail here. From Playa San Juan you can start beautiful, mile-long coastal hikes or take a leisurely stroll along the town's waterfront. But even if you have your holiday domicile in Adeje, Las Americas or Los Gigantes, this travel guide will arouse your enthusiasm.


On almost 100 pages you will find selected, individual hiking trails, bathing facilities and restaurant tips for individualists.
The south is easy to reach with marked hiking trails and attractions. And of course Spain's highest-altitude mountain. The Teide. The Teide National Park is also easy to reach by rental car. Due to the newly built motorway connection to Playa San Juan you can reach an airy height of 1000 metres by car within 20 minutes and enjoy a gigantic panoramic view over the coast and in clear weather to the three smaller neighbouring islands from up there, if desired with a good Café con Leche or Smoothie. A new ferry port to La Gomera has been planned a few kilometres from Playa San Juan. Then the neighbouring island is within walking distance of your holiday resort. But this may take a few more years.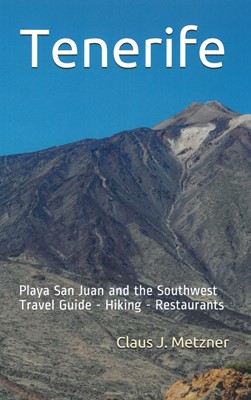 This book by author C. Jörg Metzner, the travel guide with restaurant guide, hiking guide and leisure guide, deals exactly with the places in the south and west of the island of Tenerife. The travel guide was written for individualists who appreciate the beauty of the landscape, enjoy nature and whose holidays do not only consist of packing swimsuits for the beach day and the subsequent sand showers. This travel guide with restaurant guide, hiking guide and leisure guide was written for a discovery trip in small groups or for individual travellers who want to go off the beaten track and on their own, independently of organized day trips in the bus or animations in the hotel to especially recommendable places.

The author Claus Jörg Metzner considers mostly by himself tested and verified suggestions for bathing possibilities, hikes and restaurant suggestions mainly in the southwest of the island, so Tenerife south and west between the Teno Mountains in the northwest, especially from Los Gigantes south of the west coast along to Los Cristianos and Playa de las Americas.

The anchor point is the not so touristic looking fishing village Playa de San Juan in the municipality Guía de Isora that is located almost exactly in the middle of the mentioned coastal stretch in the west of the island with the constant view to the neighbour island La Gomera. Thus, the reader primarily discovers in this travel guide with restaurant guide, hiking guide and leisure guide some leisure activities from the municipality districts Santiago del Teide, Guía de Isora and Adeje, partly also from Arona and further south, but of course also for the head of the island, the Teide.

On this page you will find a travel guide, leisure guide, hiking guide and restaurant guide in Kindle format as well as in paperback format. Just click on the picture and you will be well prepared for your holiday in Playa San Juan and the southwest of the island with an English-language travel guide. Even in times of Corona Virus or COVID-19, this book is a wonderful outlook on future vacations and also puts those in quarantine into delightful vacation dreams for the time after.

This travel guide by the author C. Jörg Metzner has been published in German and English, both as paperback and as Kindle e-book.